Building Washing Professionals Serving Commercial Clients In Springboro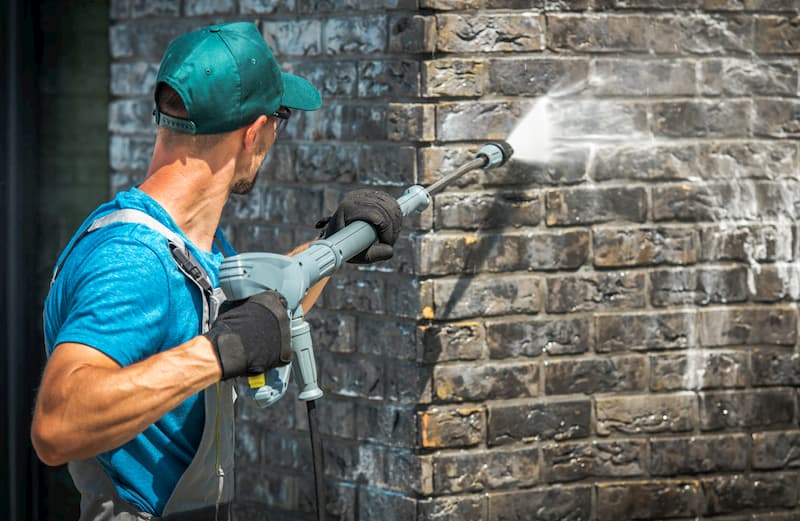 Redhead Pressure Cleaning LLC is the building washing specialist you can rely on to treat your Springboro property's exterior surfaces with the care they deserve. We use top-quality professional equipment and industry-proven cleaning products to remove organic growth, grimy pollutants, and embedded stains from your building exterior to give your business or commercial property a renewed freshness.
We're proud to provide building washing for a growing number of businesses and commercial entities in the Springboro area, including:
Stores & Warehouses
Schools & Churches
Restaurants
Apartment Complexes
Office Complexes
Municipal Buildings
Community Centers
With several years of experience providing exceptional customer service, it's easy to see why our clients give us 5-star ratings for our quality, value, and communication. From the first phone call to the final walk-through, you'll see what a difference our commitment to excellence can make for your Springboro property.
Call the building washing experts at Redhead Pressure Cleaning LLC today at 937-329-1003 or use our online form to schedule a free estimate for building washing for your Springboro business or commercial property.
Providing Exterior Surface Cleaning For Businesses In Springboro & Southwest Ohio
We enjoy giving our commercial pressure washing companies a sense of pride when they see how our exterior cleaning services enhance their property's curb appeal. You can always count on Redhead Pressure Cleaning LLC to treat your business or commercial property with the same care we'd treat our own. We utilize the best cleaning equipment and supplies on the market to ensure professional results every time - cleaning your exterior surfaces without damage due to high pressure.
Redhead Pressure Cleaning LLC serves communities throughout Southwest Ohio with a variety of services related to exterior surface cleaning for businesses including:
Building Washing
Parking Lot Washing
Commercial Sidewalk Cleaning
School Bleacher Cleaning
School Playground Cleaning
HOA Swimming Pool Area Cleaning
HOA Exterior Cleaning
When you want top-quality pressure washing in Springboro at reasonable prices, call the experts providing exterior surface cleaning for businesses and commercial properties from Dayton to Lebanon to Cincinnati- Redhead Pressure Cleaning LLC! Use our online form to request services, or call us at 937-329-1003 to schedule a free estimate.
Add Concrete Sealing For Lasting Freshness For Your Springboro Property
When you enlist the pros at Redhead Pressure Cleaning LLC for concrete cleaning services like building washing, sidewalk cleaning, or parking lot washing, be sure to ask about adding concrete sealing to your exterior cleaning package.
Concrete sealing provides an invisible water-repellent barrier between your concrete and the elements, providing lasting protection for your concrete surfaces against organic growth, salt, UV light, and extreme temperature changes. Concrete sealing also makes clean-ups in between pressure washing services a breeze.
Latest Building Washing Projects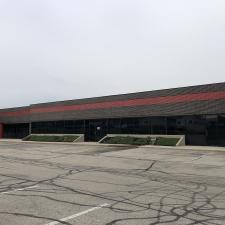 Redhead Pressure Cleaning LLC is the building washing specialist you can rely on to treat your Springboro property's exterior surfaces with the care they deserve. We use top-quality professional equipment and industry-proven cleaning products to remove organic growth, grimy pollutants, and embedded stains from your building […]