Exterior Mold Removal For Your Springboro Property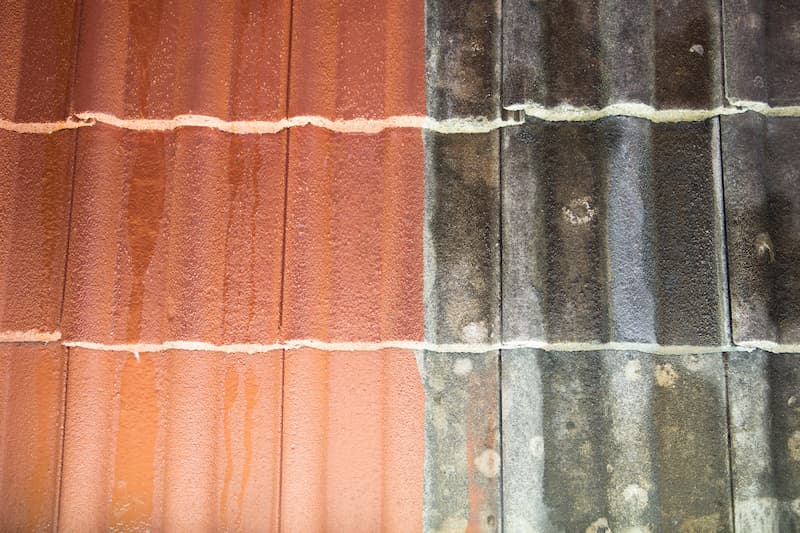 Redhead Pressure Washing is the exterior mold removal specialist you can rely on to treat your Springboro property with the same care that we'd treat our own. We use professional exterior cleaning equipment and the best products on the market to safely remove invasive organisms like mold, mildew, algae, and moss and give your property a fresh appeal.
The presence of mold and mildew can lead to health issues, while aggressive algae can damage your structure and create dangerous slip hazards on pathways and flat surfaces. Our exterior mold removal specialists have the right tools and the expertise to eliminate organic growth, grimy buildup, and even set-in stains from your exterior surfaces.
Our skilled exterior cleaning experts will eradicate organic invaders and create healthy, safe, and welcoming spaces around your Springboro property. Call us today at 937-329-1003 or use our online service request form to schedule a free estimate for exterior mold removal services in Springboro and the surrounding areas.
Residential Exterior Mold Removal & Mildew Pressure Washing In Springboro
You can always count on the mildew pressure washing specialists at Redhead Pressure Cleaning LLC to treat your home as if it were our own. From our top-grade cleaning equipment and industry-proven cleaning solutions to our exceptional customer service, it's easy to see why we carry all of those 5-star ratings.
Redhead Pressure Cleaning LLC offers a wide array of exterior mold removal services in Springboro, including:
Mobile Home Washing
RV Washing
Driveway Washing
Sidewalk Cleaning
Paver Cleaning
Deck Washing
Wood & Composite Deck Cleaning
Fence Washing
Pool Deck Cleaning
From the first phone call to the final walk-through, we're committed to excellence when it comes to pressure washing in Springboro. Call us today at 937-329-1003 to schedule residential pressure washing services for your Springboro home.
Exterior Mold Removal For Springboro Businesses & Commercial Properties
We're proud to serve a growing number of businesses, commercial properties, and HOA's in the Springboro area, and we'd love to add you to the list. From libraries to livery stables, storefronts to storage facilities, and parking lots to parking garages, we can eliminate exterior mold, grimy buildup, and set-in stains from your exterior surfaces.
Our vast range of commercial pressure washing services includes:
HOA Swimming Pool Area Cleaning
HOA Exterior Cleaning
Building Washing
Storefront Cleaning
Parking Lot Washing
Parking Garage Cleaning
School Bleacher Cleaning
School Playground Cleaning
Don't let organic growth and dirty pollutants detract from your curb appeal! Take pride in your Springboro property and call the exterior mold removal specialists at Redhead Pressure Cleaning LLC today!