Maintain Your Outdoor Recreation Areas With Pressure Washing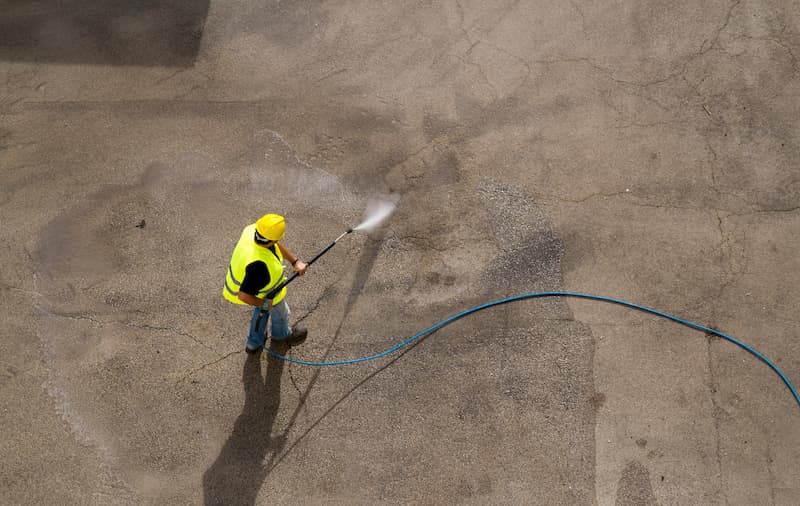 Hello from your favorite pressure washing professional in Springboro. We have been working on some projects for our local school district - we love seeing the kids enjoy their freshly cleaned playgrounds and recreation areas!
Now, more than ever, it's important that we keep the gathering places where our kids play clean and free from germs and other contaminants. Today we're going to discuss some pressure washing tips for schools, daycares, and homeowner's associations.
School Playground Cleaning Is Not All Fun And Games
It's hard not to have fun when you're on a school playground - and we enjoy the work we do to ensure that school kids have clean, safe, and healthy playground equipment to enjoy. School playground cleaning removes organic growth, dirt, germs, and other contaminants from play equipment, sidewalks, and benches to keep your charges safe, happy, and healthy.
The Crowd Goes Wild For School Bleacher Cleaning
When the team is up against it and the breaks are beating the boys, school bleacher cleaning can even the playing field when it comes to germs and grime. Pressure washing your bleacher seats, stairways, and railings will eliminate germs and grime and help your students take pride in their school.
Hit The Deck And Give Me Pool Deck Cleaning
Whether you need HOA swimming pool area cleaning for your community pool or pool deck cleaning for your school, keeping your pool deck free of slippery algae and slimy grime is vital to the safety of your pool enthusiasts. Pool deck cleaning is safe for concrete, pavers, wood, composite material, and other pool deck surfaces.
Courting Freshness
Removing grime from your tennis court or basketball court will score points every time. When you serve up fresh surfaces, you enhance the safety of your play areas by removing slip hazards and slick areas that can lead to injuries. Plus, a sparkling court will net you a slam-dunk when it comes to pride in the game - and pride in your Springboro property!
Oh, The Places You'll Go!
Don't forget to clean the sidewalks, walkways, patios, and other gathering spaces around your school, community center, or daycare! Sidewalk cleaning and patio cleaning will create fresh pathways and inviting landing spaces keep germs and dirt at bay.
Clean It, Seal It, Deliver It
An exterior cleaning specialist can evaluate the hardscaped surfaces around your Springboro area property and help you create an exterior surface cleaning routine to meet your needs - and when you add concrete sealing, you can seal in the freshness of your concrete surfaces!
If you're looking for a pressure washing professional who offers exceptional customer service and delivers when it comes to quality pressure washing in the Springboro area, call Redhead Pressure Cleaning LLC at 937-329-1003 or use our easy online form to request services for your school, daycare, or community facility.