Springboro School Bleacher Cleaning For Superior Care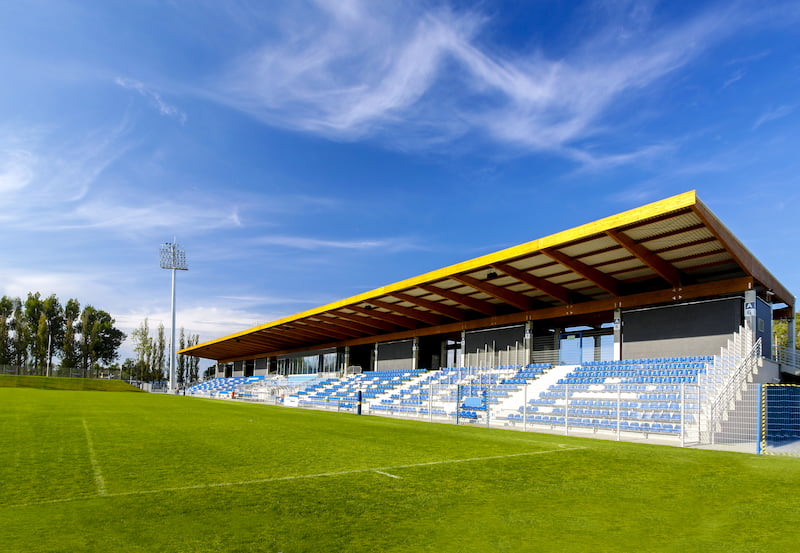 For a freshness to beat the band, call the school bleacher cleaning pros at Redhead Pressure Cleaning LLC, proudly serving Springboro and the surrounding Southwest Ohio communities from Dayton to Lebanon to Cincinnati!
Redhead Pressure Cleaning LLC is the school bleacher cleaning expert you can rely on for quality, value, and 5-star results when it comes to keeping your school's bleachers clean, safe, and healthy. We use professional power washing equipment, cleaning products, and expert techniques to eliminate slick algae, grimy gunk, and stains from your bleacher seats, stairways, and railings. Our products are safe for concrete, metal, pavers, brick, and other exterior surfaces.
With several years of experience in providing exceptional customer service for clients, the school bleacher cleaning pros at Redhead Pressure Cleaning LLC understand the importance of good communication and treating our community's property with the care it deserves. We'll remove algae and other slip hazards from your stairways, mold, and allergens from your seating areas, and germy grime from your walkways and deliver a fresh appeal that will have the crowd cheering in their seats!
You can trust Redhead Pressure Cleaning LLC to score when it comes to keeping your school's bleachers looking their best. Call Redhead Pressure Cleaning LLC at 937-329-1003 to schedule school bleacher cleaning or any of our other pressure washing services for your school, recreational facility, or community center in the Springboro area.
Washing Bleacher Seats, Playgrounds, & More For Springboro Area Schools
Whether you want to add a little dazzle to your Friday night lights in Dayton, want to keep kids safely swinging in Centerville, or want to make a splash in Beavercreek, we offer a wide array of exterior cleaning services for schools along the I-75 corridor in Southwest Ohio in towns like Germantown, Miamisburg, and Lebanon.
Redhead Pressure Cleaning LLC does much more than just washing bleacher seats - the pressure washing services for schools, community centers, and municipal or commercial recreational facilities include:
School Bleacher Cleaning
Pool Deck Cleaning
HOA Swimming Pool Area Cleaning
Sidewalk Cleaning
Parking Lot Washing
Building Washing
Fence Washing
Basketball Court Cleaning
Tennis Court Cleaning
Our skilled professionals have the expertise and the experience to give your bleacher seats, playground equipment, pool deck, and other outdoor recreational areas a welcoming freshness. Show your school pride by reinvigorating your outdoor spaces with school bleacher cleaning and other exterior cleaning services for your Springboro area school!
Latest School Bleacher Cleaning Projects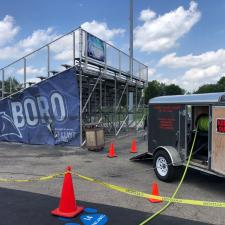 This is an annual job for Redhead Pressure Cleaning in Springboro, Oh. This is a bleacher cleaning at a local football field in Springboro, Oh. We have done this job for several years now and it's awesome to be involved in a great community as this. […]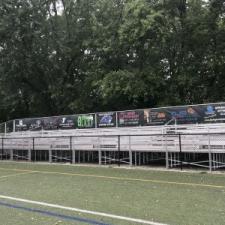 This is a annual bleacher cleaning at a local public school here in Springboro, Ohio by Redhead Pressure Cleaning LLC. If you need some commercial pressure washing then give Redhead Pressure Cleaning LLC a call at 937-329-1003. […]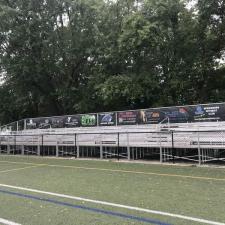 This is a annual bleacher cleaning at a local public school here in Springboro, Ohio by Redhead Pressure Cleaning LLC. With several years of experience in providing exceptional customer service for clients, the school playground cleaning and school bleacher cleaning pros at Redhead Pressure Cleaning LLC understand […]