Benefits OF Commercial Pressure Washing For Springboro Businesses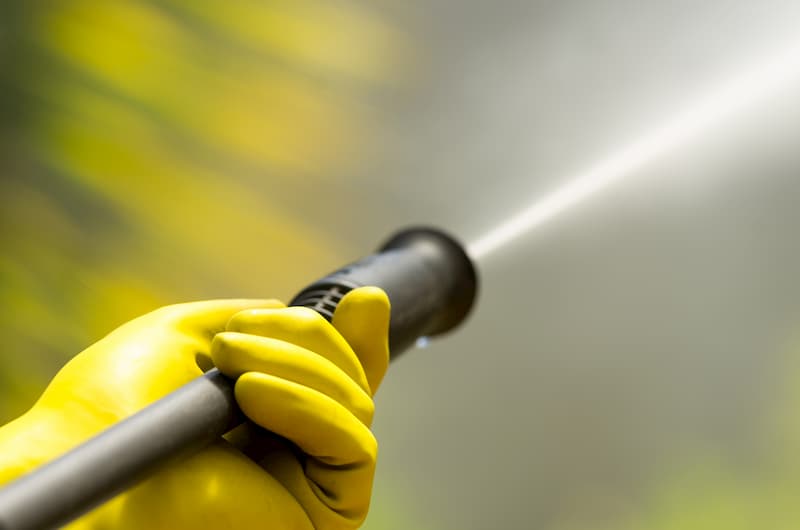 Hello, it's your favorite Springboro pressure washing professional from Redhead Pressure Cleaning LLC here with a few tips for my fellow business owners in the Springboro area.
If you enjoy hunting season, you know that you have to create the right environment to attract game to your location. The same is true when you're running a business - and commercial pressure washing can help you attract patrons by creating a fresh and welcoming appeal.
When you bring in a pressure washing specialist to revitalize the look of your exterior surfaces, be sure to look for someone who uses top-of-the-line professional pressure washing equipment, techniques, and the best cleaning products on the market for professional results. If you're having a hard time thinking of someone like that, I may know a guy.
Let's take a look at how commercial pressure washing can benefit your Springboro business:
Building Washing & Storefront Cleaning Are The Right Call
Maintaining a welcoming freshness for your business or commercial property is important when it comes to attracting patrons. Organic growth, grimy buildup, and unsightly stains can give your exterior surfaces a drab appearance. Exterior building washing and storefront cleaning can eliminate algae, dirt, and mildew from your commercial building or storefront and give you an inviting appeal.
A Calm Approach To Parking Lots
Your parking lot is the first interaction your clients have with your business, and a fresh, well-maintained parking lot sends a clear message that you care about your customers. Parking lot washing and parking garage cleaning remove dangerous slip hazards, grimy substances, and environmental pollutants from your parking area's surface to create pristine parking for your pleased patrons.
Safety First When It Comes To Sidewalks And Surfaces
Commercial sidewalk cleaning creates safe sidewalks and pleasing pathways for your guests by removing slippery algae, slimy grime, and splotchy stains from your flat surfaces. When your sidewalks, pathways, and walkways are washed, you'll have plenty of business in your sights.
No Need To Camouflage You Concrete
Commercial pressure washing can really enhance the appeal of your concrete surfaces to wrap your business or commercial property in Freshness. Concrete cleaning can enhance the look of your:
Sidewalks & Walkways
Parking Lots & Parking Garages
Retaining Walls
Service Bays & Loading Docks
Dumpster Pads
Hardscaped Surfaces
Also, be sure to ask your pressure washing professional about concrete sealing, which can protect your concrete surfaces from extreme temperatures, UV light, and invasive organisms.
When The Hunt Is Over
Finding the perfect pressure washing professional for your Springboro business or commercial property is easy when you call the exterior cleaning experts at Redhead Pressure Cleaning LLC, where we let our industry-proven cleaning products and expert techniques do the hard work, taking the pressure off of your exterior surfaces! Call us today at 937-329-1003 or use our online form to request services for your business in the Springboro area.