Trust Our Experienced Springboro Driveway Washing & Concrete Cleaning Pros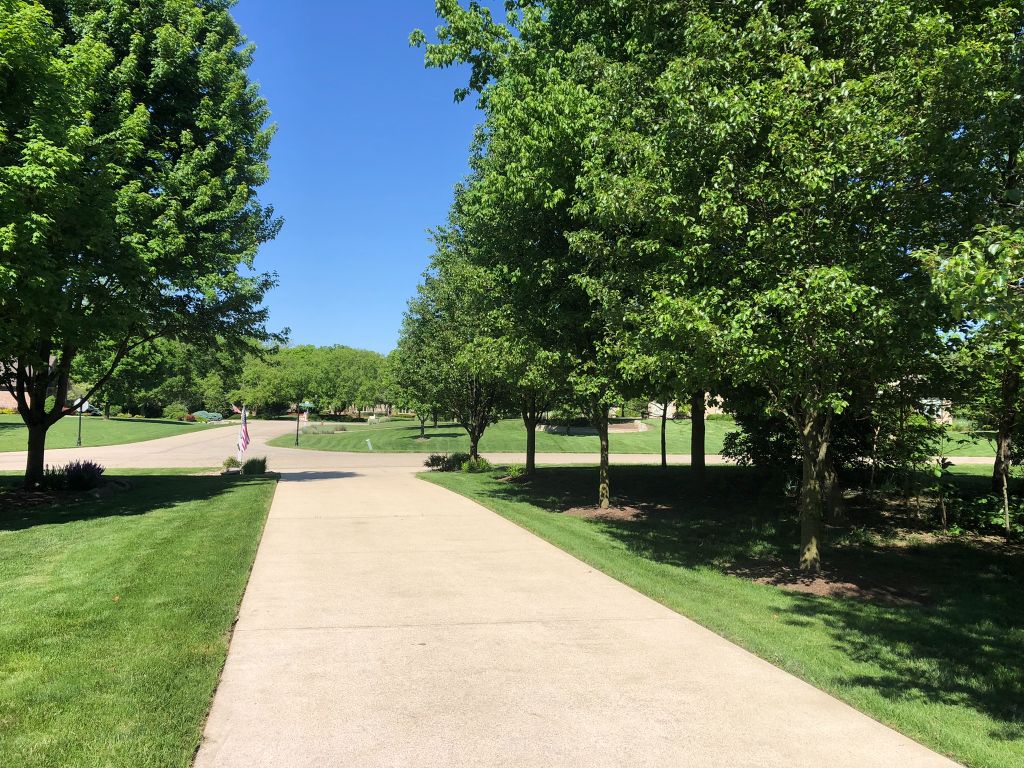 If you've been looking for a reliable, experienced driveway washing professional for your Springboro area home, Redhead Pressure Cleaning LLC has you covered! Our driveway washing experts will eliminate unsightly stains, slick algae, and grimy buildup from your driveway's surface, making it look brand new.
Redhead Pressure Cleaning LLC uses professional power washing cleaning products and equipment to safely remove the toughest contaminants from your driveway's surface. Our cleaning products are safe for concrete, brick, pavers, exposed aggregate, and more!
Call Redhead Pressure Cleaning LLC today at 937-329-1003 or use our online request form to schedule a free estimate for driveway washing or other concrete cleaning services for your home in the Springboro area.
Concrete Cleaning Services For The Ultimate Springboro Sparkle
Concrete cleaning will wrap your Springboro home in freshness and give a brand-new sparkle to all of your concrete surfaces. Redhead Pressure Cleaning LLC offers a wide array of concrete cleaning services, including:
Driveway Washing
Pool Deck Cleaning
HOA Swimming Pool Area Cleaning
Paver Cleaning
Exterior Mold Removal
Playground Cleaning
Our concrete cleaning professionals use the best professional power washing equipment and cleaning products available on the market to remove aggressive mold and mildew, decaying organic matter, and the accumulation of dirt and grime from your concrete surfaces. Our skilled specialists will evaluate the condition of your surfaces and the types of contaminants and choose the right application to safely clean your sidewalks, driveway, patios, porches, and more!
From the first phone call to the final walk-through, we provide exceptional customer service and we'll always treat your property as if it were our own. Take pride in your home and restore your curb appeal with concrete cleaning services from the pros at Redhead Pressure Cleaning LLC.
Concrete Sealing Gives Your Springboro Property Lasting Freshness
Be sure to ask about concrete sealing services when you schedule your driveway washing package. Concrete sealing provides a water repellant barrier that protects your concrete surfaces from freeze and thaw damage, slows the growth of algae and black mold, and makes ice and snow removal easier.
Concrete sealing gives your driveway, patio, sidewalks, and other concrete surfaces a long-lasting low-maintenance freshness that resists flaking and popping. Talk to your pressure washing specialist about the benefits of concrete sealing for your property.
Call us today at 937-329-1003 or use our online form to request a free estimate for driveway washing, sidewalk cleaning, concrete sealing, and other exterior cleaning services. When it comes to top-quality pressure washing in Springboro, the pros at Redhead Pressure cleaning have you covered!
Latest Driveway Cleaning Projects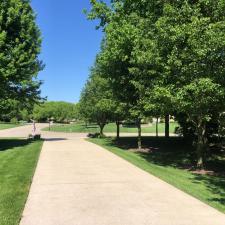 This is a job done by Redhead Pressure Cleaning in Springboro, Oh. We surfaced cleaned the back patio area, front sidewalk and entire driveway. During this job we picked up other jobs from their neighbors! […]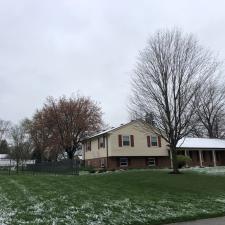 This job is a semi-annual house, driveway, front walkway and back patio pressure washing cleaning by Redhead Pressure Cleaning in Springboro, OH. We removed all organic growth and dirt from all areas of the home. Services: House Washing Driveway Cleaning Sidewalk Cleaning […]