Tips For Enhancing Your Springboro Home's Curb Appeal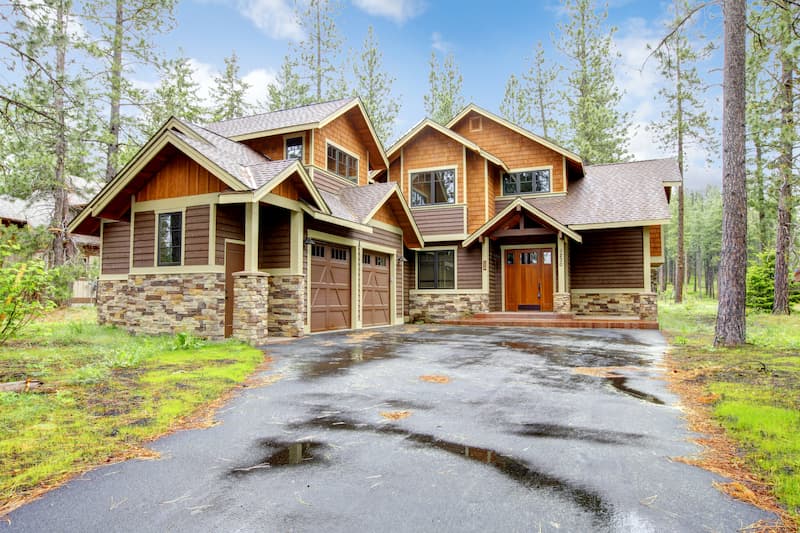 Hello Springboro, it's your favorite pressure washing professional from Redhead Pressure Cleaning LLC here with a few tips for enhancing your Springboro home's curb appeal. I'd like to start with this great quote from Henry Ford:
"Whether you think you can, or you think you can't, you're right!"
That applies to so many things in life, but since we're talking about exterior cleaning, that's where we're going to apply Mr. Ford's words today. You may have stepped outside into the warm Ohio sunshine and taken a good long look at your home and decided that there was not anything you could do about the algae and mildew on your home's surfaces, the grime on your driveway, or the stains on your fence.
But what if you decide that there IS something you can do to improve the look of your outdoor spaces - and what if it were as easy as calling a Springboro pressure washing professional? A skilled exterior cleaning professional can show you a variety of ways to enhance your home's curb appeal and give your surfaces a brand-new shine. Now that you know what you can do, let's take a look at which services will give you the most bang for your buck!
House Washing & Mobile Home Cleaning For Sparkling Surfaces
House washing removes mildew, mold, algae, and other organic growth from your Springboro home's surfaces to bring out the beauty of your vinyl, wood, natural stone, brick, or other surfaces. A pressure washing professional will have the best equipment and cleaning products for safe mobile home cleaning without damage.
Concrete Cleaning For Fresh Driveways, Sidewalks, & Patios
Maintaining your concrete surfaces will wrap your Springboro property in freshness, and services like driveway washing, sidewalk cleaning, and patio washing will revitalize the appeal of your home's concrete surfaces.
Wood & Composite Deck Cleaning For Fresh Outdoor Gathering
Deck cleaning will bring out the natural beauty in your wood, and the fresh appeal of your composite decking. Thanks to the use of professional-grade equipment and industry-proven cleaning products, your pressure washing professional can safely perform wood & composite deck cleaning without damaging your deck's materials.
RV Washing For Fresh Adventures On The Road
A pressure washing professional who provides RV washing services will ensure that organic growth, road debris, and environmental pollutants are removed from your travel trailer, RV, or camper so it will look great. Whether your RV is parked in your Springboro driveway, out on the open road, or nestled among your newest neighbors, your home away from home will always have a fresh appeal!
Pool Deck Cleaning Makes A Splash In Your Back Yard
A freshly cleaned pool deck will not only look great, but it will make your family's enjoyment of your pool much safer by eliminating the organisms and dirt that can lead to slip hazards or irritate allergies. For paver pool decks, be sure that your pressure washing pro is skilled in the right techniques for proper paver cleaning to prevent damage.
Call the pressure washing professional you can trust for exceptional customer service and top quality house washing, driveway washing, and other services for your Springboro home - Redhead Pressure Cleaning LLC - at 937-329-1003!